In this age where the term "hater" is used so loosely, I decided to really take a close look into its meaning.
Hater: Desiring to knock someone down a notch
Let's visit some traditional terms for the word such as:
Jealousy: the fear that someone will take something from you i.e. when someone flirts with someone's sweetie and the emotion that you feel (NOTE: this term often includes 3 or more persons)
Envy: the desire to have something that someone else possesses and resents them for having it i.e. idolizing a pair of shoes someone else owns (NOTE: this often includes only 2 people)
The terms that mostly coincide in my opinion is "hatery" and "envy." When we allow ourselves to take that high dive into this pool of deception we totally eliminate the acknowledgement of the blessings of God in our lives.
If these were not emotions that the majority experience than there would not be so many references to it in the Word of God. TAKE A PA– USE in this moment and allow yourself to be transparent and answer these questions:
Has there been a situation and/or person who you can't quite understand why they seem to acquire "that thing" easily with seemingly no worries?
Have you compared yourself to and/or the success of another person?
My belief is that we can ALL relate to this at some point and time in our lives however I believe that the only way to overcome it is to recognize and acknowledge it.
It is often easy for us to see when "hatery" is being done to us BUT how many of us are willing to SEE when WE ourselves are hating on someone else?
I would not be able to write this blog without speaking on this point also and that is a lot of times we speak on "our haters" when most of the time they don't exist. IF a person doesn't find your idea, look, opinion or talent – life altering as you do than that doesn't define them as a "hater" only a person with their own opinion. It's very important to know the difference so that when this emotion rises up in us THAN we can act in contrary to the mindset and feeling.
Ultimately, God created us all differently and he finds each of us special in our own right. The very "thing" that our finite minds believe we can handle HE knows we actually cannot. And that "thing" would destroy us. The next time these feelings rise up in us, let's challenge ourselves to remember this fact.
The Word of God states, "Now the works of the flesh are evident: sexual immorality, impurity, sensuality, idolatry, sorcery, enmity, strife, jealousy, fits of anger, rivalries, dissensions, divisions, envy, drunkenness, orgies, and things like these. I warn you, as I warned you before, that those who do such things will not inherit the kingdom of God." Galatians 5:19-21 ESV
It is a proven fact that THE easiest way to obtain the desires of your heart is to TRULY celebrate the successes of others. When we decide to self-focus then we lose our way. Keep your vision outward with your heart stayed on God and you can't go wrong.
I wish you ALL the success God has in store especially for you.
From the heart,
Trish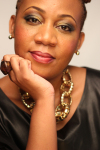 "Style with Trysh" airs every Sunday from 6 to 7 p.m. EST join us @ http://www.blogtalkradio.com/stylewithtrysh
Filed under: artist, believe, CD, christians, church, Fashion, gospel, music, Redemption, religion, singer, Uncategorized Tagged: artist, envy, freedom, gospel, hater, jealousy, singerOriginal Article