I have been asked "Why Style with Trysh Radio Show?" and my response remains the same every time. Why not? I am a believer that we have been blessed with this life and the fullness of this gift is dependent on US. Life is a journey so why not live it? There are more dimensions to Trish Standley than solely music. My God, my Family, my Friends do come first; however there are other things that I am passionate about as well such as Fashion.
I was raised by a seamstress and therefore I was able to witness the advantages of having clothing custom-made for me. Even when my Mom became too busy with raising the 6 of us by herself I sought out either my childhood best friend or my God Mom's aunt to sew pieces for me. Being raised by my "dainty" Mother and "shoe -o- holic" God mother, this is the Trish that you know & see today. Both women were single parents; however they exampled for us girls the importance of looking your best. There were not a lot of extra finances in our home so my Mom would do her own medi, pedi, facials as well as made sure her clothing was on point. She is a cancer survivor so she taught us the importance of taking your vitamins, eating healthy and exercising.
As a teen, my Mother thought that it would be wise for me to learn etiquette (not that I was a tom boy) because she would always tell us that God had revealed some things to her about her children's futures and she wanted to prepare us. GREAT MOTHERING I KNOW. So for a year I attended John Robert Powers Modeling School in Indianapolis, IN. At first, I felt a little weird but as I began to attend faithfully I learned so much about what it means to be poised and how to properly carry yourself. Along with what fork and spoon is proper to use in a formal setting.
When I prepared to go to college my interest was peeked in Fashion Merchandising because I thought that I would enjoy the business side of fashion versus the creative one. So I moved here to Atlanta and enrolled at American College for the Applied Arts. I enjoyed the school but it wasn't totally what I was looking for so I eventually transferred to Clark Atlanta University to study Marketing.
Fast forwarding some years, I accepted my call to record the lyrics that God has placed in me which began my musical journey. I have been blessed to work with one of the most talented Marketing/PR & Manager's in the Gospel Industry ~ Wanda Adams. Through her encouragement and VERY strong suggesting we developed "Style with Trysh". Wanda believed that it would be a great vehicle for people to get to know me outside of my music ministry and it would be something that a lot of people could relate to. (Isn't she brilliant – LOL).
Although I was VERY nervous, I am so glad that we launched Style with Trysh because it has blessed me more than I initially thought. I have enjoyed every guest (and we've had some AWESOME one's to date) We've had Up & coming Designer Algernon Johnson, Motivational Speaker Kimberly Pothier, Emmy Award Winning Make Up Artist Eva Jane Bunkley, Jewelry Designer of Earjeans and Lead Female vocalist from Hip Hop Group Arrested Development Tasha LaRae, as well as many, many others.
Style with Trysh debuted on Sunday, April 28, 2013 from 6:30 to 7 p.m. and we quickly graduated to broadcasting for a full hour of 6 to 7 p.m. EST. The motto for the show is to inspire and encourage the EVERYDAY woman to reign as the Queen that she is. We have segments in the show that are geared toward fashion tips and trends such as "Martacious Closet" with Fashion Stylist Marty Hamm and the woman on the go about town Cassandra Hooker our Field Correspondent in "What's Happening with San."
The Style with Trysh team has the desire to make the time spent with us one that is full of fun, education and transparency. It is important that we impart a bit of knowledge that we have for the betterment of us as SISTER's. Style with Trysh thanks all of our faithful listener's and we welcome all the new. We end each show with this statement, "Love isn't Love unless you give it away." And we love you all.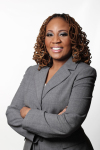 "Style with Trysh" airs every Sunday from 6 to 7 p.m. EST join us @ www.blogtalkradio.com/stylewithtrysh
Filed under: Stellar Awards Tagged: clothes, fashion, jewelry, makeup, radio, shoes, womenOriginal Article