LATEST POSTS

If you know my story then you know that I am the youngest of 4 girls raised by our divorced Mom. My parents were married for approximately 11 years before it ended in divorce. Prior to that, they agreed to raise our foster sister & brother totaling 6 chil..

As an Indie artist, you always experience a high level of anxiety when releasing new music. Many have said before that as an artist our songs are like our babies and that stands very true. You have to resolve to the fact that what God has given you isn't ..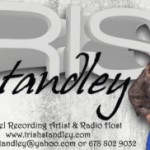 I remember when I started the beginnings of my music ministry journey and how I really didn't want to do this. For several reasons, one being I didn't want to be out here alone. I preferred singing with groups & choirs and secondly it was terrifying to sh..
Read more posts